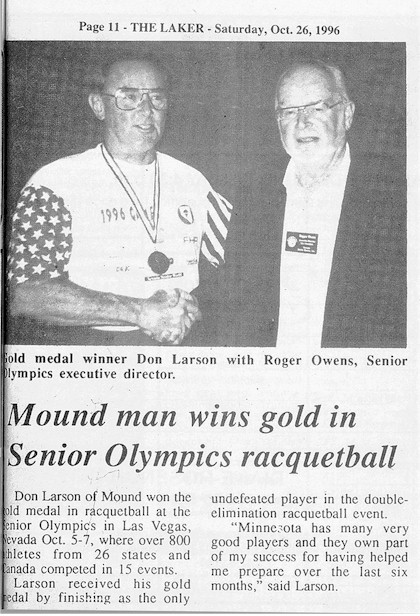 The Laker October 26, 1996 - Don Larson of Mound won the gold medal in racquetball at the Senior Olympics in Las Vegas, Nevada Oct. 5-7, where over 800 athletes from 26 states and and Canada competed in 15 events.
Larson received his gold medal by finishing as the only undefeated player in the double-elimination racquetball event.
"Minnesota has many good players and they own part of my success for having helped me prepare over the last six months," said Larson.